---
I use Journal 3 themes. The product images on the homepage do not look very clear. Although the images are full size, this problem only exists on the desktop. There is no problem with mobile or blog posts. How can I fix this?
---
---
---
Joined
Thu Sep 10, 2020 10:27 am
---
at best, by reading here about such:

viewtopic.php?f=202&t=220463#p802282
---
Please don't send me OC Forum Personal Messages, just contact: jti@jacob.ch
---
OC 1.5.6.5 LIGHT Test Site: http://www.bigmax.ch/shop/
OC 1.5.6.5 V-PRO Test Site: http://www.openshop.li/shop/
My Github OC Site: https://github.com/IP-CAM
2'800+ FREE OC Extensions on the World's largest Github OC Repository Archive Site.
---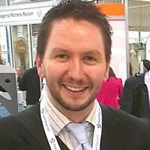 ---
---
Joined
Mon Aug 22, 2011 11:01 pm
Who is online
Users browsing this forum: No registered users and 6 guests