Hi all
I've created a few custom fields related my customer accounts (text-fields). I've selected "Required" for the only one customer group called "Customers".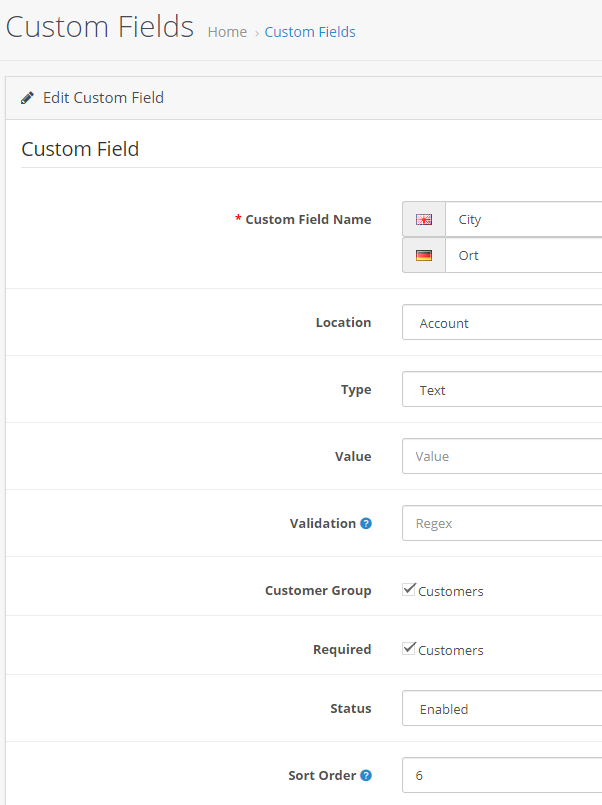 If i go to the registration page for new customers, i can see that the red asteriks is missing for this freshly created custom fields. I can not leave the testboxes emptry and register an account - if i would do this, then the validation of the fields is performed correctly. Just the red asteriks ist missing.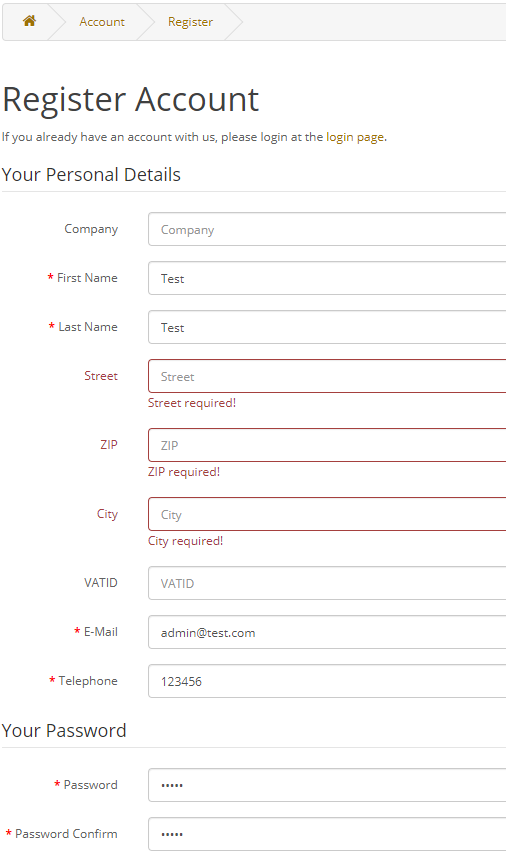 If i check the address details within the admin-site; i can see the red asteriks are displayed correctly.
I only have one customer group, i have configured that fresh registrations should go into this only customer group.
Any ideas?
Regards
Tom