---
Well, nobody would be able to tell, because nobody ever tested
more than a couple of them, I assume.

But for ~170 US-Dollar per year, you can get a real top notch Swiss
Server, directly from the largest Swiss Hoster himself, and with nobody
in-between. I use that Hoster for Years, and I never had any Problems.
I only use the 'Smart' Version, due to the amount of active Sites a have.
Good Luck!

Ernie
---
Standard
Version:
- 50 GB web storage space
- (SSD cache accelerated)
- + unlimited number of
- mailboxes with 5 GB each
- 10 Domains
- 10 MySQL databases (SSD)
- 30 days data backup
- 365 days a year support
---
https://www.hostpoint.ch/webhosting/webhosting.html
---
PS:
It's ultra efficient too, as you can find out here:
http://www.velomech.ch/shop/
---
I don't use Forum Mail, to reach me, contact: jti@jacob.ch
-
Server Q & A Basic Information on Code + Settings
http://www.everyauction.info/serverinfo.html
Demoversion OpenCart LIGHT v.1.5.6.5
http://www.jti.li/shop/
1'400+ FREE OC Extensions - from OC v.1.5.x up,
on the world's largest OC-related Github Site: https://github.com/IP-CAM
-

---
We offer a free 30 day trial
---

https://www.evolvewebhost.com
$10.49 .com Registration and $9.99 .com Transfers in now
Guaranteed top level opencart performance and support. Risk free 30 day money back guarantee & free transfers.

---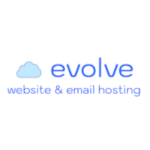 ---
---
Joined
Fri Mar 27, 2015 11:13 pm
---
Hi Buddy,

SiteGround is the perfect solution for you.

Free OpenCart Install
Domain Name Registration
Multiple Server Locations
Site Transfer Assistance
Free Daily Backup
24/7 Support Phone/Chat/Ticket
OpenCart Optimized Servers

OpenCart Requirements That SiteGround Fulfill!

#1. Softaculous for OpenCart auto installation - OpenCart application can be easily installed through Softaculous Autoinstaller, that you will find in your cPanel.
#2. The appropriate PHP version - You can use the latest stable PHP version that is compatible with OpenCart together with 5 more PHP versions to choose from!
#3. Optimized MySQL for faster handling of requests - We always have the latest MySQL version and we additionally tweak our MySQL server, so that is handles requests faster.
Who is online
Users browsing this forum: No registered users and 2 guests