---
De ce vrei sa faci upgrade la 3.0.3.1? si nu la 2.3.0.2 (ca-i mai stabil) sau 3.0.2.0 (apoi sa repari bug-urile)
---
---
Cea mai stabila este 2.3.0.2.
---
---
Sunt foarte multi ce va pot ajuta cu o solutie pentru update. Asa cum stiti, pentru stabilitate si pentru multitudinea de extensii, recomand 2.3.0.2. Problema o puteti rezolva si singur daca achizitionati o extensie speciala ce poate face update automat sau daca dispuneti de un buget se poate realiza contra cost.
---

If you have any questions or want solutions to your problems, please email: support@medvicompany.ro
---
Gratuit? Nu prea as crede….
---
---
cum pot face un upgrade la 2.3 ?
de asemenea, de cateva zile am o eroare pe android...nu mai pot vedea pozele. Nu am accesat htacces...doar am adaugat cateva produse pe site...
www.next-fishing.ro
Ma poate ajuta cineva ?
multumesc !
Attachments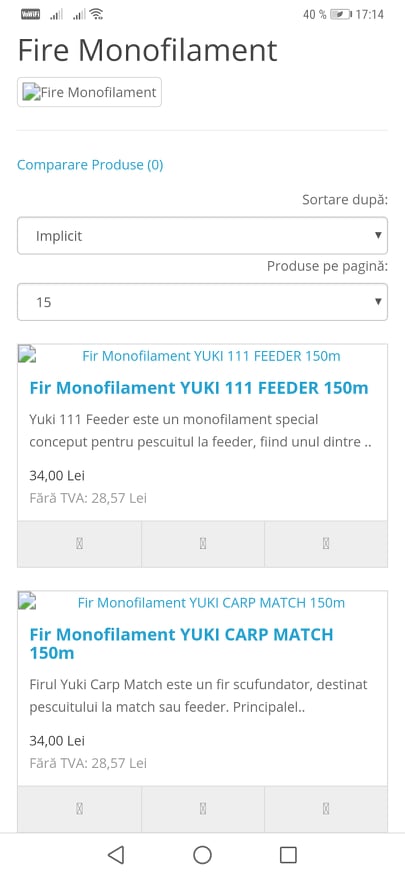 59419444_2312100775728651_3577702732456263680_n.jpg (38.7 KiB) Viewed 952 times
Who is online
Users browsing this forum: No registered users and 4 guests