---
I don't get a 500 error -- I get the normal page that says the cart is empty.
If you made any changes recently, press Ctrl-F5 to make sure you're seeing the very latest version of the page, and not some old cached page. If you still get a 500 error, there are many causes. Read
http://www.catskilltech.com/FreeSW/faqs ... tml#err500
for a list of many things to check.
---
hi this error appear only after add any item to cart.
Attachments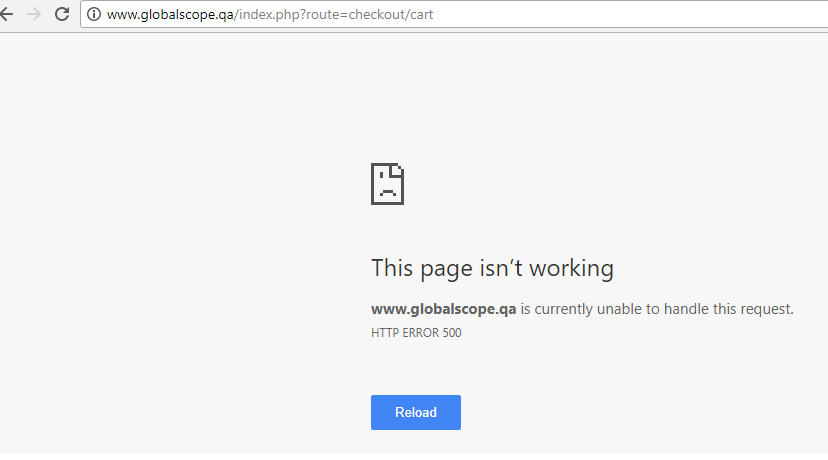 error.png (9.74 KiB) Viewed 911 times
---
Well, that doesn't give very much information. If it occurs only on specific pages, it's probably not a problem in .htaccess or php.ini, but an error in the .php file itself. Could you or someone else have edited this checkout page, and left a blank or empty line before the opening <?php or after the closing ?> tags?
---
Hi, which .php file path to check ?
Who is online
Users browsing this forum: No registered users and 25 guests