Good day all.
I am having an issue building out products with various options. I am running (2.0.1.0) with the default template plus some CSS mods of my own (color, fonts, and other minor stuff). All is going well except, I can not get more than 5 options to show from my list of more than eight (many, many more to be added), when I go to add them to the products in admin. See screen shot.
(edit: still an issue)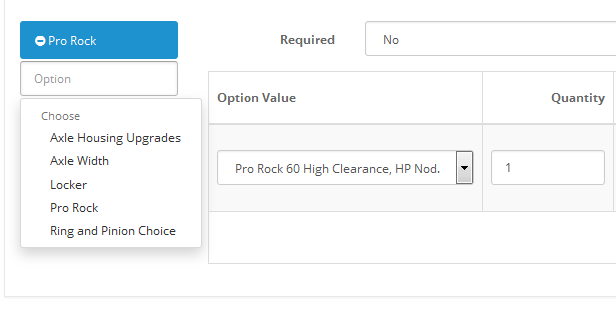 I can also not get more than 7 to show up in admin>catalog>options after adding them
(edit: they are showing now)
. Any ideas on this one? I can copy and paste or type the name of the option parrent, however, I would like all of them to show on the availability list.
Namaste,
Allen