Dear opencart expert, I am new to opencart and is in the midst of setting up my store.
I would like to know if it is possible to add an option which will display as strike-through if the stock for that option is no longer available. Something like this: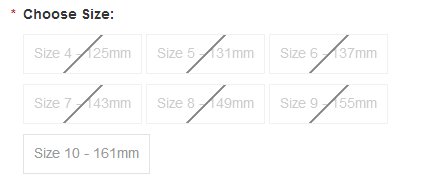 If it is possible, how?
Would greatly appreciate any advice or comment!