---
I have the code to place this logo, in my frontstore, but I dont know where to place, I will like to have this logo next to credit card and paypal logo,,, who can help me
Attachments

PositiveSSL_tl_trans.gif (6.45 KiB) Viewed 4192 times
---
And if it's like my Comodo logo, there may be some code that you need to place in the header as well, so that when you hover over the images, a "pop-up" type things shows my website/SSL details. Check with Comodo.
---
I heart cmd-f, cmd-c, cmd-v, cmd-z + vQmod.
My favourite page...
v1.5.4.1
---
---
---
---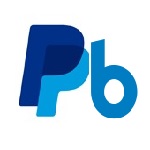 ---
---
Personally I'd look at using a custom footer exctension and avoid touching the template files directly.

---
Opencart 1.5.6.5/OC Bootstrap Pro/VQMOD 2.6.1 lover, user and geek.
Affordable Service £££ - Opencart Installs, Fixing, Development and Upgrades
Plus Ecommerce, Marketing, Mailing List Management and More
FREE Guidance and Advice at https://www.ecommerce-help.co.uk
Who is online
Users browsing this forum: No registered users and 11 guests