---
I am considering rewriting my very customised 2.3.0.1 site to V3? as I am concerned of eventually running into problems with PHP versions. I currently use PHP 7.4 . What would be the best V3 option from a stability point of view please?
---
---
My Github OC Site: https://github.com/IP-CAM
5'200 + FREE OC Extensions, on the World's largest Github OC Repository Archive Site.
---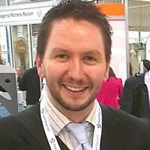 ---
---
Joined
Mon Aug 22, 2011 11:01 pm
Who is online
Users browsing this forum: No registered users and 12 guests