NEW HTML EMAIL ORDER ADD TEMPLATE
Advantages of NEW HTML EMAIL TEMPLATE:
Customer name:
Product Images:
Products Link URL:
Order Comments:
Track Order Button: (register customers) instead of a long link...
Download: button if you sell download products
EMAIL US: link will compose a text email automatically with the products in the email.
CALL US: on a click, your customers can call your store number.
Your Store Name: in the footer with © and year the year will change automatically according to the year.
Your Store Address:
Social Media: last but least your social media links.
demo only inside the zip file!
can be downloaded here
https://www.opencart.com/index.php?rout ... n_id=45374
instructions inside the zip unzip the file and read the instructions
it can be customized to match your store colors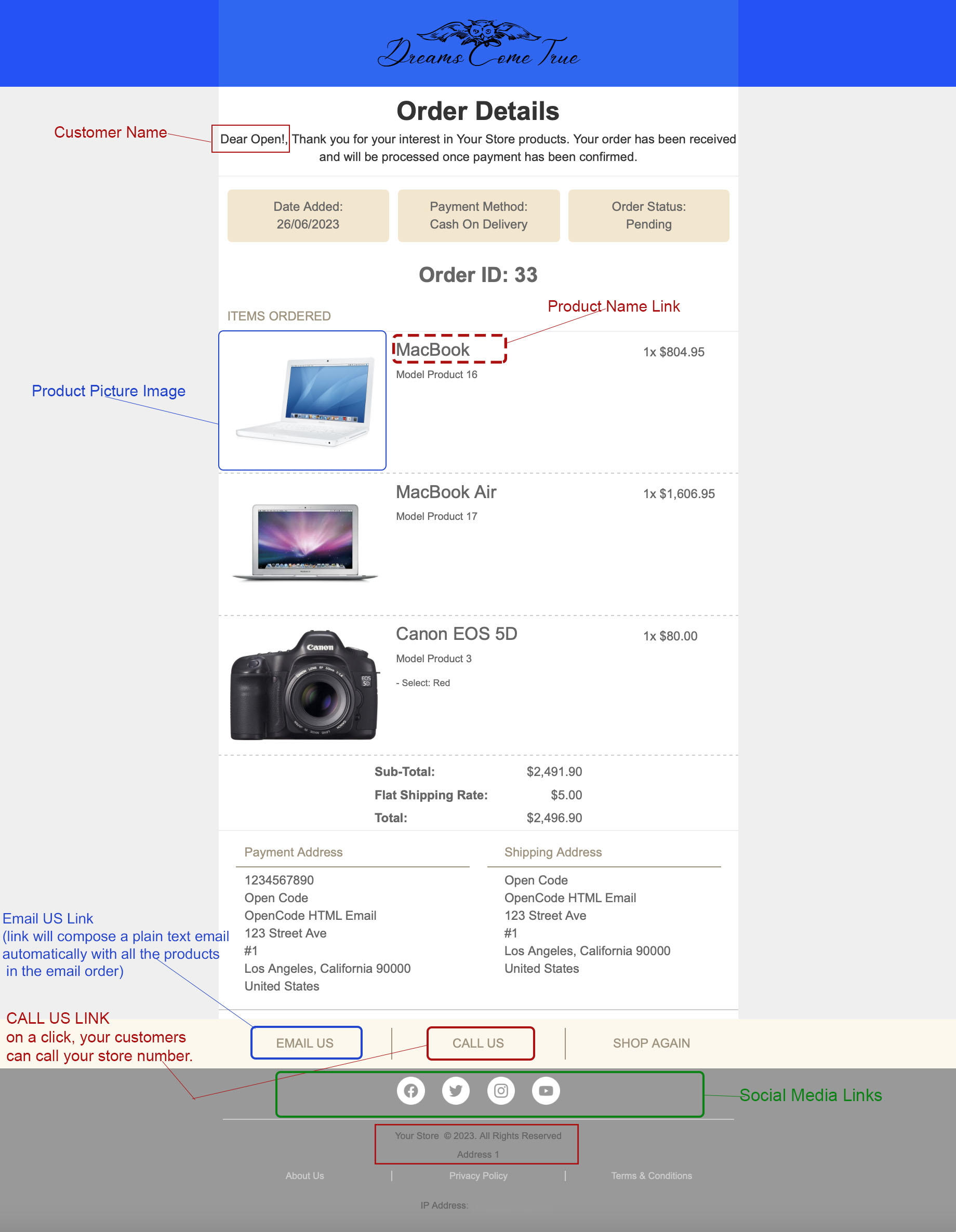 Thank You!
Best regards.
OpenCode.