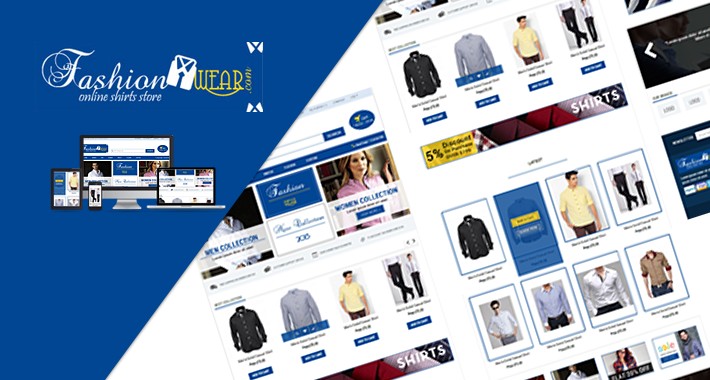 The OpenCart shirt theme was created particularly for online retailers of shirts and t-shirts. The admin will be able to present their shirt and t-shirt assortment in the most opulent and elegant way thanks to this theme. You can categorize all of your shirt goods with ease thanks to the theme. It uses better colors, typefaces, and effects to significantly increase customer attraction and engagement. The contemporary style and template are also thought to be appealing features for your clients.
This theme includes a built-in newsletter module. With the help of this newsletter module, you can keep your clients informed about all the most recent product releases and business developments. Your subscribers will read your newsletter to learn more about your business and goods. With the help of this newsletter module, you may build solid rapport and CRM with site visitors or clients.
The blog post can include information about forthcoming events and product upgrades. It is an excellent way to notify your customers about the website services. A blog module is pre-installed in our theme. Multiple authors can be set up by the admin so they can manage and write blogs for your website. There are two distinct post designs on it. Choose the option that best fits your needs.
Customers will notice a quick view button appear as soon as they hover over the products, and when they click it, they will see the rapid product details.
You, the administrator, can decide which details about your products to display and which not. Customers can quickly view product images and the most important information by selecting the Quick view option.
The Product Quick View popup is both beautiful and simple to use. The speed and responsiveness of this theme are the same across all platforms. It is easy to navigate and quick to obtain product information. The theme integrates technology in a very smart and practical way. One of these strategies is filtering. Our OpenCart shirt theme offers a variety of filter options, including price, color, size, brand, sort by, and category.
Customers will be able to research their items using the product traits, qualities, and specifications. With this option, buyers may quickly access the products they want without having to scroll or press a lot of buttons. This OpenCart template for t-shirts has a modern, contemporary appearance. It features a horizontal products view divided into many categories. Customers can simply add things to their cart with only one click thanks to this design, which streamlines your work.
Two choices are available when you click on the product image: Add to the card and Quick view. Both solutions operate well and with great responsiveness. The theme was created with consideration for the value of customer interest and attention. A huge footer may be found in the OpenCart shirt theme. It allows you to include substantial types of components in your footer. A giant footer will make navigation simpler and easier.
All of the links, images, maps, and buttons for your store will be located in this section. Customers will just click on links to go to the desired website section.
Mega footers incorporate substantial features that are impossible to integrate into a typical footer. It unquestionably improves your website's navigation, design, and speed to a large level.
Benefits
Responsive and mobile friendly
The most recent and popular technologies were used in the development of this OpenCart shirt theme to guarantee fully responsive and mobile-friendly use.
The main benefit of CSS3 and Bootstrap is that they enable mobile-friendly design.
Horizontal Scrollbar with products
The greatest option for seeing products horizontally is ours. On their PC or mobile phone, customers can use horizontal scrolling to peruse their products.
Attractive colors, effects, and fonts
We pay close attention to even the smallest details of our theme. With this shirt OpenCart template, the finest use of colors, effects, and fonts will be made.
Easy navigation and filtration
You can quickly go to the web page and products you want thanks to our big footer and filtering with product attributes. You can quickly search for the things you want.
For further information, you can check our module through the link
Official Website
and
OpenCart.Com