OpenCart Product Food opencart theme
Posted: Thu Nov 10, 2022 1:10 pm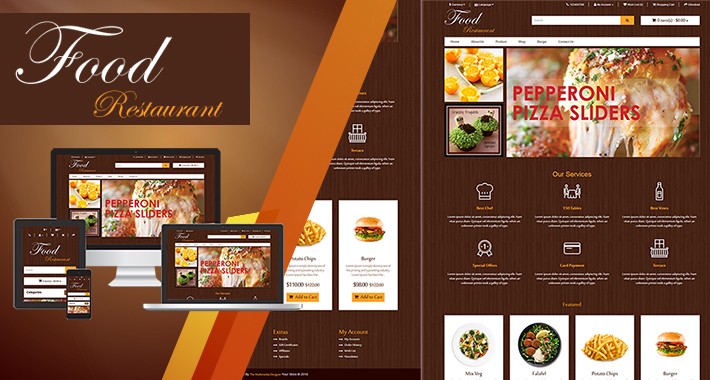 Owners of OpenCart Stores and those with an interest in the food processing sector will find this to be a beautiful theme.
OpenCart Themes are extensively used around the globe for e-commerce purposes and to instantly build a fully functional website.
Thus, this OpenCart theme for food is special in its own right. All cafes, restaurants, grocers, and other food stores can use this theme.
Consumers can place live orders for food from you from close by or from a distance, making it convenient for store owners to bring fresh food to customers' homes. On the other hand, orders for packaged meals with a lengthy shelf life can also be accepted internationally.
However, this theme is not just confined to working as an online order-taking platform or catalog for your business.
In addition to that, a Point of Sale integration like the OpenCart POS system can use to manage stock and inventory as well as counter bill clients. All of this comes with an additional fee and just requires very minor tweaking.
Therefore, store owners can take online orders from nearby and local businesses in addition to table billing by connecting a POS system in real-time
These days, a Google Maps presence can provide your company with a tonne of local search prominence.
Therefore, visitors who are looking for a place to buy food online can find your website, which can raise your food sales online by 500%.
So instead of limiting your sales, develop your company by using this theme for your food storage.
Additionally, you can get a POS OpenCart plugin to further multidimensionally enrich your theme by integrating the POS system with it.
For further information, you can check our module through the link
Official Website
and
OpenCart.Com