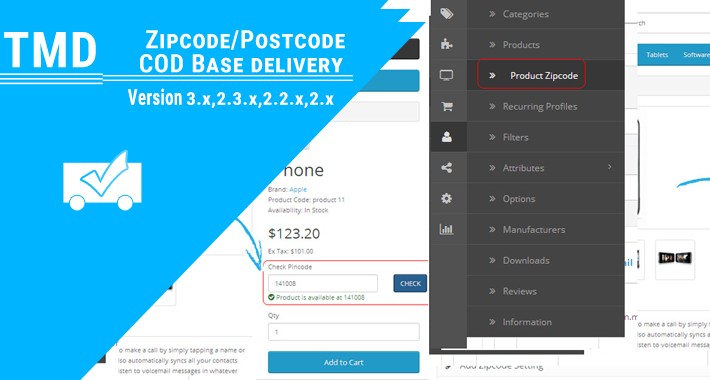 Any eCommerce website must have a zipcode field that restricts customer order input to areas where services are available for order delivery.
Therefore, this module saves time for any store owner and makes sure that orders only come from zip codes where delivery is available.
So long as the customer's zip code matches the zip code on the website, the order can be accurately placed based on the available zip codes and is guaranteed to be 100% accurate.
This prevents turmoil for both customers and eCommerce site owners because orders placed in the order panel already have the customer's confirmation that the zipcode is the right delivery location and the order will be delivered promptly to that location.
From the admin panel, you can Add, Edit, and Delete the Zipcode/Postcode and choose to display it on the product page.
It only takes the correct Zipcode/Postcode, thus it verifies that it is entered correctly. If a user enters an incorrect Postcode, they will not be able to purchase the product and an error will be displayed.
Also, if the zip code or postcode is correct, COD (Cash on Delivery) won't appear.
For further information, you can check our module through the link
Official Website
and
OpenCart.Com