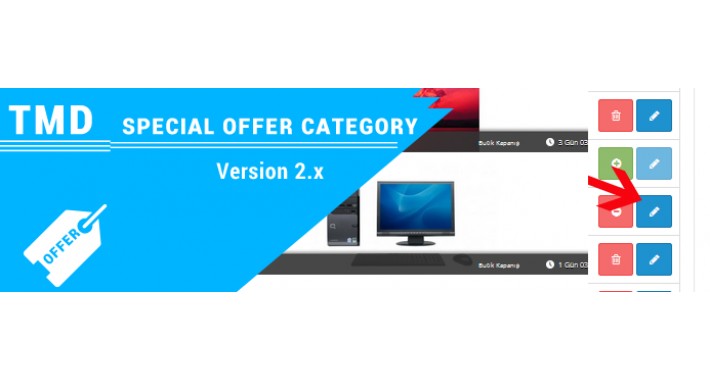 Every e-commerce site offers discounts to attract clients, and for shop administrators, approving a discount offer for a set of products on an offer created for a specific category must be simple. The TMD Special Special Offer Category module for OpenCart Store owners is made to allow you to assign discounts to particular item categories in your store in this manner.
When setting up your special offer date in the category part of the TMD Special Offer category module, you have the option of adding a date range. The module part will display it and allow you to enable any period of the offer, i.e., to provide a valid date.
The special offer category module will enable store administrators to quickly set up and develop fantastic special deals for clients for any holiday or event.
For every festival and promotion, you can independently create a specific offer category in preparation, which you can then assign your products to.
Additionally, you can use these categories more than once in any campaigns you might run.
For further information, you can check our module through the link
Official Website
and
OpenCart.Com