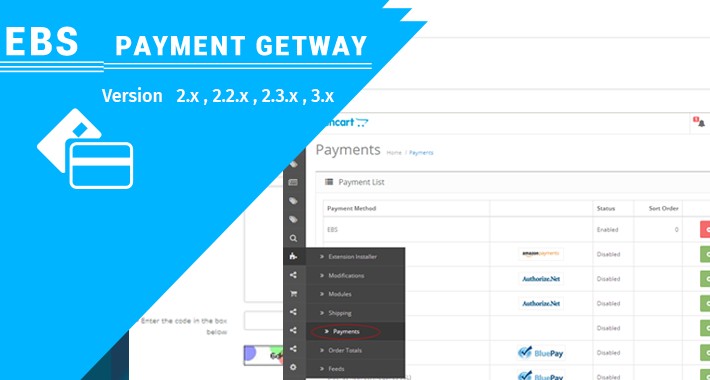 A new payment interface called EBS makes it easier for customers to make online purchases from a merchant's website and assists end users in getting paid by net banking, credit and debit cards, etc.
Additionally, it integrates with the merchant website with as little technology as possible while compiling all available online payment solutions onto a single platform. OpenCart e-billing solutions (EBS) offer Indian businesses a consulting approach to facilitating appropriate online payment solutions so they may profit from the industry's explosive growth. The activation of this module is made simple by using your Account ID and Secret Key. following the integration of an EBS system with your OpenCart store. Customers can use the EBS payment option on the checkout form as shown below.
The latest version of the OpenCart EBS module, 3.0.3.3, has been tested and produced for OpenCart versions 2. x and 3.x. a cloud version was also tested. the testing unit test that was used.
It makes use of ocmod. This indicates that no core files have been replaced or changed. Using XML, all modifications will take effect at runtime. It's too simple to install. simply require uploading a zip file. Refresh the modifications. You're done now.
For further information, you can check our module through the link
Official Website
and
OpenCart.Com