---
I have installed opencart many many times, by uploading the install files into online file manager or by using softaclous installer, but I am still unable to login into opencart admin dashboard...!
---
You will need to provide a lot more information than that if anyone is going to be able to help you.
---
---
Could be the timezone problem - search this forum for it.
---
For quick, professional OpenCart support please email info@antropy.co.uk
---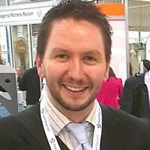 ---
---
Joined
Mon Aug 22, 2011 11:01 pm
Who is online
Users browsing this forum: No registered users and 12 guests