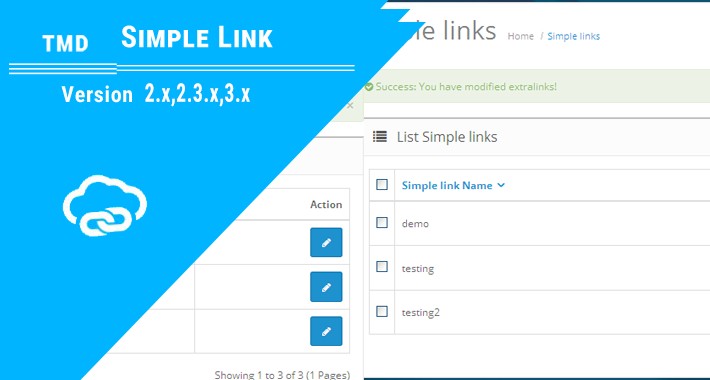 The simple Connections module for your shopping cart allows you to add links from partners and sponsors. The business owner can add link boxes to the website pages using this module. It increases the number of menu links that may be used on OpenCart websites. An admin can designate any page's layout to display an unlimited number of page links, much like a menu.
With the help of this module, the administrator can display a list of links on the page's right, left, and other areas. It also supports multiple languages.
simply click the Admin link. An admin will see a list of all previously generated links here. Establish a fresh set of linkages. Add the following heading link; it will appear as heading text and represent the links in the collection.
Now enter the link's text, and the URL of the page to which the customer will be sent, and check or uncheck the option to open the link in a new tab.
The administrator may add an unlimited number of links and delete any outdated or inactive ones. It is as easy as making a menu.
The layout section will contain all of the sets of links that have been generated. From the layout area, you may edit any page or start a new one.
All of the sets of links listed under their header are visible to their admin. Choose which links to display and where on the page—right, left, or center—to show them.
After choosing the layout, the page will refresh and the links will show up. The links set in the setting can be enabled and disabled by the admin.
The OpenCart simple link module supports multiple languages. In OpenCart, the admin can input heading and link text in multiple languages. if your website is in a language other than English. The age verification content will then be displayed in the same languages by the extension. The module also displays the product search results in the chosen language when the customer changes their front-end language.
This module was created by TMD to operate with OpenCart versions 2. x and 3. x. The upload module section in the admin area of your website makes it simple to install a module. because OCMOD is used in this module. This leaves core files alone. It also functions with web pages that users can.
For further information, you can check our module through the link
Official Website
and
OpenCart.Com