---
Around 5:30 this afternoon my CPU usage shot up from 40% to 100% and memory went from 100 MB to 2 GB (the limit). Now pages either load slowly or not at all, or more often a "service unavailable" 503 error. Turns out /admin/index.php is running dozens of times per minute even when I'm not logged in as admin. I can kill them from the linux command line, but they come right back. Does this sound like some kind of brute-force or DDOS attack? I asked my hosting tech support, and he suggested I look into Cloudflare DNS. In the mean time, I've put the site in maintenance mode and changed my admin password. Does anyone know what might be going on?
---
Thank you Mona. I was freaking out too much to do a proper search. I temporarily stopped the attack by changing the name of the index file, then made the recommended code change and password protected the admin directory before changing the name back. I plan to make some other security upgrades on the server as well.
---
We're seeing this DDoS on a lot of OC sites today: viewtopic.php?f=179&t=225771

We'll soon be posting a vQmod fix on the thread above.
---
For quick, professional OpenCart support please email info@antropy.co.uk
---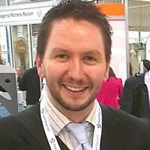 ---
---
Joined
Mon Aug 22, 2011 11:01 pm