---
You do understand that this is not Hogwarts, right? There're no magicians with telepathic abilities here.
---
Professional OpenCart extensions, support and custom work.
Contact me via email or Skype by support@thekrotek.com
---
Yes. The module from your screenshot

---
My Converted Modules | Opencart Upgrade Service | Free Dashboard Maps | Buy me a beer | My Custom OC 3.0.3.8
---
You do not speak English, fair enough, it is not the first language of many people here ..
So I can understand to you it is picking options so it must be obvious - but it isn't ..

It is by chance I happen to know certain colours in various languages .. and then I saw unisex .. ok it is an option picker ..

I presume you are looking for something called related options or chained options .. search the marketplace and check if it supports your theme
---
DISCLAIMER:
You should not modify core files .. if you would like to donate a cup of coffee I will write it in a modification for you.

Spinning Social : Links : Menus : Payments : Socials : Ads : Screen Backgrounds : Galleries : Headers : Banners : Promos
---
Very hard to tell just from a picture unless someone uses it a lot.

It would be possible to find by searching the admin or code of your site but you will need a developer to do that.
---
For quick, professional OpenCart support please email info@antropy.co.uk
---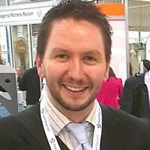 ---
---
Joined
Mon Aug 22, 2011 11:01 pm
---
fthemn you are not in the right menu . Go to extension then module
Who is online
Users browsing this forum: No registered users and 6 guests