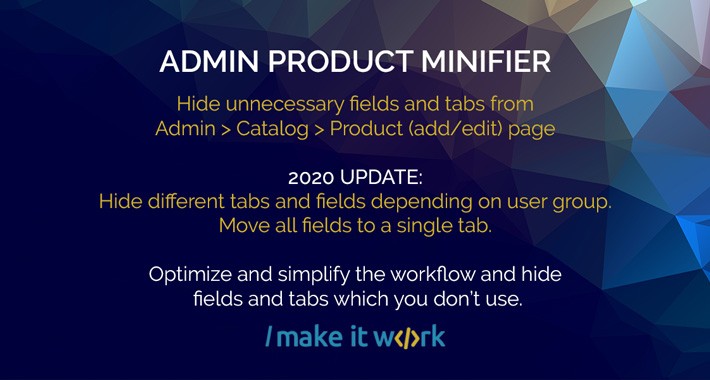 Get the extension
Admin Product Minifier lets you hide unnecessary fields and tabs from Admin > Catalog > Product (add/edit) page. Most of the fields can be hidden so it's possible to optimize and simplify the workflow and hide the unused fields and tabs from e-shop product editors.
New version with quite significant changes:
1. Now you can hide product fields and tabs depending on User Group - now Administrator can have different fields and tabs in Admin >> Catalog >> Product >> Edit compared to Editors or other user groups.
2. Move all the fields to a single tab and make product administration much more simple!
DEMO
User: demo
Password: demo
GET THE EXTENSION