---
Hello friends,
i have successfully upgrade to 3.0.3.2 after upgrade admin reports is not working...
https://prnt.sc/o1yzwv
---
This will be hard to diagnose, upgrading is never recommended.

It is probably an issue with DB tables, I would start there. But without a developer debugging it there is no way anyone can help you. Reach out to us if you would like us to take a look.
---
Regards, WebDesires.
We are a team of developers in the UK - professional and friendly, message us or give us a call anytime and we will be happy to help.

Phone: +44 (0) 121 318 6336 - Web: webdesires.co.uk - Skype: WebDesires
OpenCart Support - OpenCart Web Development - Our OpenCart Plugins
---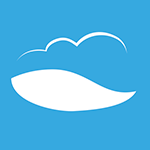 ---
Who is online
Users browsing this forum: No registered users and 9 guests