---
I wanted to make the clickable drop-down to a hover drop-down in the header. But I was not able to do it. Can anyone help me
---
Sure, drop me an email or message in Skype. We will discuss your task.
---
Professional OpenCart extensions, support and custom work.
Contact me via email or Skype by support@thekrotek.com
---
As @thekrotek says, this is a task where you should pay a developer. You can ask him or post a paid job in the Commercial Support forum but @thekrotek is a good choice and has a good reputation here.
---
For quick, professional OpenCart support please email info@antropy.co.uk
---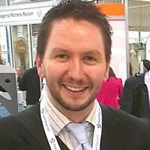 ---
---
Joined
Mon Aug 22, 2011 11:01 pm
Who is online
Users browsing this forum: No registered users and 22 guests