---
Thanks very much for all your hard work Daniel!

Cron job system sounds pretty cool!
---
For quick, professional OpenCart support please email info@antropy.co.uk
---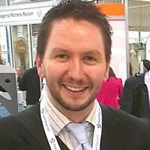 ---
---
Joined
Mon Aug 22, 2011 11:01 pm
---
@Daniel
It's been over a month since you posted this, any progress or updates at all.....?
---
---
---
Joined
Mon Mar 04, 2013 10:31 pm
Location - London
---
Which is why, the definite link has been mentioned on the first post on where to specifically download the alpha release.
---
The most generated errors being found on Opencart forum originates from contributed programming. The increased counters are caused by posted redundancies of the same solutions that were already provided prior.

F. Rules:

- viewtopic.php?f=176&t=200480
- viewtopic.php?f=176&t=200804


Regards,
Straightlight
---
---
---
Joined
Mon Nov 14, 2011 11:38 pm
Location - Canada, ON
---
No official date provided on first post.
---
The most generated errors being found on Opencart forum originates from contributed programming. The increased counters are caused by posted redundancies of the same solutions that were already provided prior.

F. Rules:

- viewtopic.php?f=176&t=200480
- viewtopic.php?f=176&t=200804


Regards,
Straightlight
---
---
---
Joined
Mon Nov 14, 2011 11:38 pm
Location - Canada, ON
---
---

---
Who is online
Users browsing this forum: No registered users and 5 guests