Hi,
I've created this for OpenCart 2 before (Unpublished). Now I converted it for OpenCart 3, it's a VQMod script.
Features:
View all errors in one place
Clicking on any error will take you to the relevant field.
Highlight tabs with red.
Work in all admin forms, not only product form.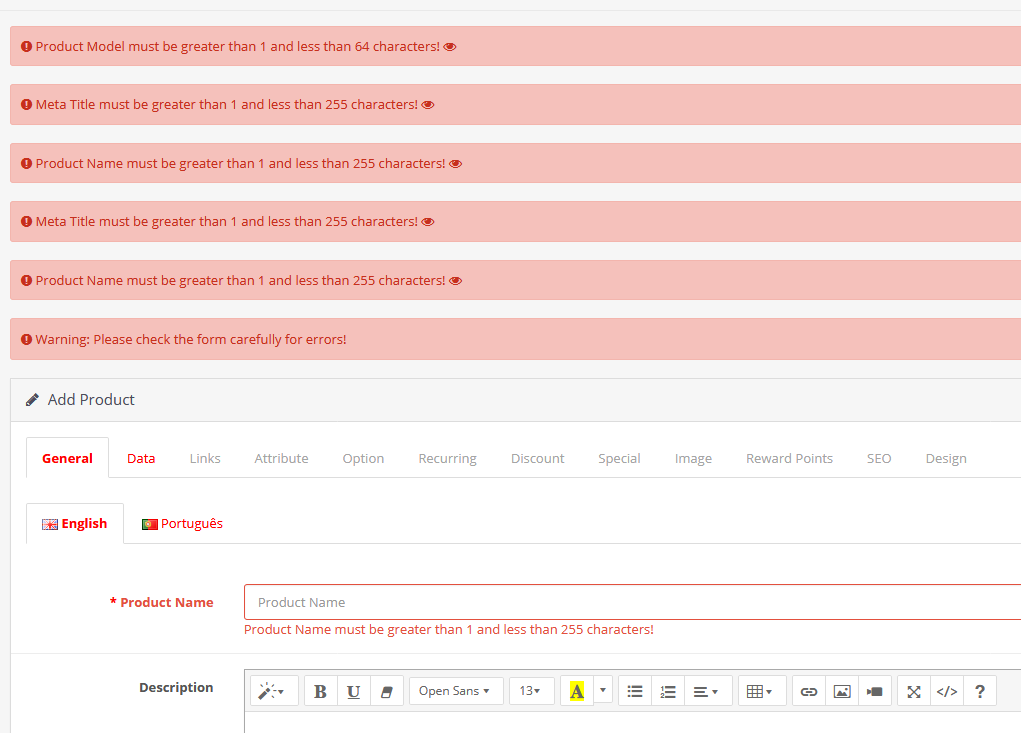 It's attached.