---
Rebuilt from ground up, custom search engine, product filters, vehicle selector and more.
https://www.mrfloormats.ca
Feedback appreciated.
---

---
Well, Pingdom taxes your Work as Download Site, no wonder, by use of such giant Banner data content.
And you still have some work ahead of you, according to GTMetrix, as well, to peak the place in a few spots.
But you did not come here, to be praised, I assume, so, don't take it personal...

Ernie
Code: Select all
https://www.mrfloormats.ca/image/cache/data/banners/mrfloormats/mrfloormats_slide_3_1920-1920x700w.png
1'843.73 KB (1'887'981 bytes)
https://www.mrfloormats.ca/image/cache/data/banners/mrfloormats/mrfloormats_slide_2_1920-1920x700w.png
2'289.32 KB (2'344'264 bytes)
https://www.mrfloormats.ca/image/cache/data/banners/mrfloormats/mrfloormats_slide_4_1920-1920x700w.png
1'882.1 KB (1'927'274 bytes)
---
---
---
Attachments
pingdom_results.jpg (71.57 KiB) Viewed 1477 times
Sitetest_results.jpg (159.03 KiB) Viewed 1477 times
---
Contact: jti@jacob.ch
---
Demos:
OpenCart LIGHT 1.5.6.5: http://www.openshop.li/light/
OpenCart V-PRO 1.5.6.5: http://www.velomech.ch/shop/
V-PRO Multi Theme View: http://www.openshop.li/shop/
---
Downloads:
Free Github OC Downloads: https://github.com/IP-CAM
1'900+ FREE OC Extensions from the world's largest Github OC Archive.
---

---
I have had a quick look at your website, just one question.

If you are not available on live chat why do you have a link that says offline?

Cheers,
Doug
---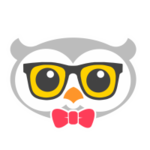 ---
Who is online
Users browsing this forum: No registered users and 3 guests