---
Hi,

Your requirement is not very much clear to us. Could you please elaborate it further.

Do you want to set some time at which product should be enabled automatically?
---
Regards,
Knowband Team

Opencart Plugins: Knowband Store
Email: support@knowband.com
---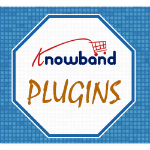 ---
---
Still not 100% clear what you want

Do you want to have a input field with date AND time?
Or do you want to show this date in the shop (or somewhere else)?
---
Custom Development | Individuelle Entwicklung | Support & Bugfixes




---
smiesek wrote:Hi, yes, i like input field with date AND

time

, now is only date
What I thought!
This is standard (only date), if you want to have additionally the time, you have to add it either by yourself or hire a developer.
---
Custom Development | Individuelle Entwicklung | Support & Bugfixes




Who is online
Users browsing this forum: No registered users and 4 guests