---
My client want to add live chat module on their shopping cart, which is created on Opencart platform. So please suggest us a free or a low price live chat plugin.
---
You can use any free chats to integrated into your source code,something like purechat can do the trick. They have great options with low usage, you get free account
---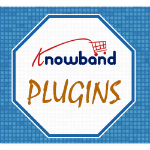 ---
---
It's Tawk every time for me.
---
Opencart 1.5.6.5/OC Bootstrap Pro/VQMOD 2.6.1 lover, user and geek.
Fast Service for Opencart Installs, Fixing, Development and Upgrades
Plus Ecommerce, Marketing, Mailing List Management and More
https://www.asandwhenbusinessservices.co.uk
Who is online
Users browsing this forum: No registered users and 5 guests