---
Why not download and use the latest OC v.3.x Version ?

https://github.com/opencart/opencart-3
---
My Github OC Site: https://github.com/IP-CAM
5'000 + FREE OC Extensions, on the World's largest Github OC Repository Archive Site.
---
Are they really out of stock or just show that way on the page?
You wrote "when I upload" ... what are you using to upload the products?
Not enough info provided.
Mike
---
cue4cheap not cheap quality
---
The details you have provided for issue is not enough
Kindly provide more detailed info so that we can assist you
---


Thanks & Regards
Sehaj Kaur
TMD Extensions
Contact Us For Customisations
---
---
---
Joined
Thu Mar 17, 2022 12:59 pm
---
Without more info I'm taking guesses here....
What's odd to me is you only have this issue on the category page, and your product page reads available. So one is wrong, or the template has its own label setting.
1/ check to make sure you actually have at least one quantity set.
2/ check how much quantity is required for that label/stock status.
3/ contact that template developer and tell them it's only showing on the cat page.

Nice site by the way. I would look into making the images links on the home page and not just the text for the carousels and adds. And remove the save/view/cart icon from the middle of the images....that's just a bad idea.
---
v3.0.3.8
I'm here for a reason, if your response is contact a/the developer, just don't reply.
---
Hi, it is theme issue.
Would you email me more detail?
---
If you are interested in discussing your web development needs with me, please feel free to contact me at
soh.bheng@gmail.com
---
Зависи как се качват продуктите.
Трябва да са с количество по-голямо от 0.
Ако в админ имат зададено количество, а в сайта нямат е проблем в темата или някой модул, който променя неправилно контролера.
Пишете ми да го обсъдим.
---
Suppliers Module - XML, CSV, XLS Product Feed Import and Update
Rich Snippets | Facebook Open Graph Meta Tags | WebP Images

---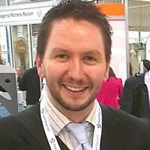 ---
---
Joined
Mon Aug 22, 2011 11:01 pm