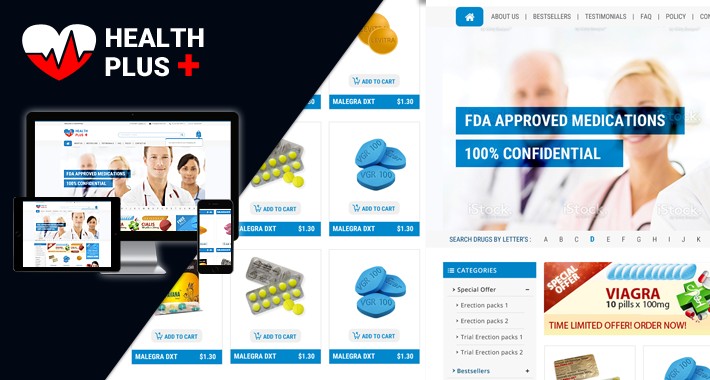 Due to the fact that practically everything is now sold online, the requirement for internet selling has recently increased significantly.
All medical store owners and distributors can benefit from the online pharmacy and store theme.
Having an internet store is advantageous for your company because many patients look for medications and other medical supplies online.
Nearly 50% of your sales that come from the internet market are lost if you are not online.
As a result, TMD has made the decision to open an online pharmacy and drugstore that will benefit all existing medical store owners who operate physical locations based on location.
Unlike conventional pharmacies, this online pharmacy will ensure that customers can order any product from your business online, wherever they may be.
Additionally, you can sell additional items online at any time, from any location to the appropriate patient at the right moment.
This theme is the ideal design to introduce the newest online pharmacy. Your products will be displayed in this online store even more attractively than in person. The purchasing experience of visitors is made fascinating by engaging colors, strong typefaces, hover effects, and interactive features.
Navigation receives a lot of attention. Brands, bestsellers, and product categories can all be used in the search process.
Clearly labeled navigation links that make it simple for users to switch between pages.
Additionally, it is quite responsive and works with practically all devices, including PCs, tablets, and mobile phones.
Therefore, choosing this theme for your business will undoubtedly be successful.
There are numerous characteristics of the online pharmacy subject that are as follows.
Each product's effective color hover effects The theme has interactive features and lovely typefaces. excellent display and user interface
maintain guests' interest with an enjoyable shopping experience. A reliable navigation system.
Simple search that enables brand, bestseller, and product category searches. Icons are used in the primary menu.
Fully responsive across all devices and screen resolutions. Online Returns and Payments
Login/Signup Options Brand display banner ads, testimonials, and much more
For further information, you can check our module through the link
Official Website
and
OpenCart.Com