---
OC 2.1.0.2 for some years several fraud shops are misusing code from my shop. customers buys at Shop Fraud and gets an order email as if customer had bought in my shop. I probably need some commercial help, but where in this forum do I ask for that kind of help ?
---
--- please reply only with verified data, that is: no 'I think', 'maybe' etc. ---
---

---
---
What's the domain and have you run any fraud / malware checks? Maybe you need a firewall to better protect your actual site? Happy to review your site if you'd like us to.
---

50% Off SSD Shared Hosting w/ cPanel
Detailed guide on how to install Opencart
---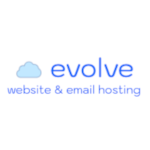 ---
---
Joined
Fri Mar 27, 2015 11:13 pm
Who is online
Users browsing this forum: No registered users and 2 guests