---
I am using opencart 3.0.2.0 version, when we open a website in mobile view and go to registration page the registration page all input fields hide by android keyboard, I hide header logo in mobile view but nothing happen. I have attached a image also pls once have a look on it.
Attachments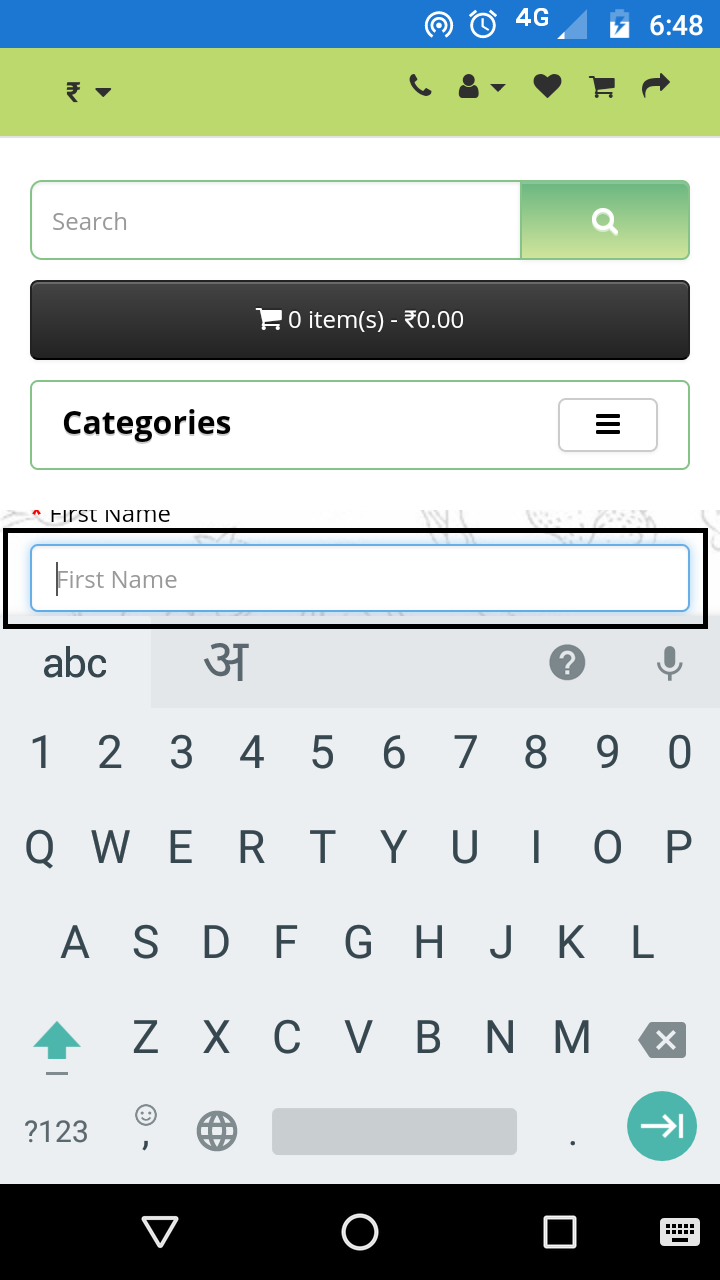 Screenshot_20181014-184808.png (93.14 KiB) Viewed 1784 times
---
Thanks
Prateek Dubey
---

---
---
---
The most generated errors being found on Opencart forum originates from contributed programming. The increased post counters are caused by redundancies of the same solutions that were already provided prior.


Regards,
Straightlight
Programmer / Opencart Tester
---
---
---
Joined
Mon Nov 14, 2011 11:38 pm
Location - Canada, ON
---
Gm everyone, I think if we hide cart, search and categories buttons from header at registration page then the form have space, but don't know how to hide these buttons.
---
Thanks
Prateek Dubey
---

---
Who is online
Users browsing this forum: No registered users and 3 guests