---
Hi, I am blogging on this website, and featured image and read more box on the blog is not showing the text correctly. See screenshot. Why is it not taking the first paragraph of the post and using that as the preview text. Instead, it's putting this CSS or html language.
Attachments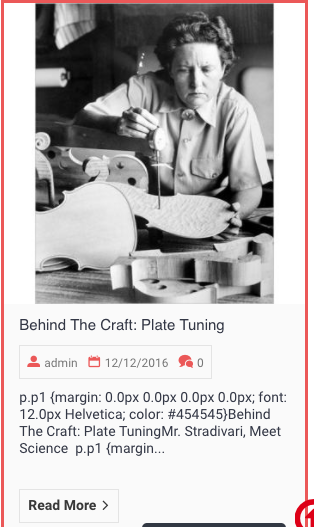 Screen Shot 2017-08-11 at 1.03.40 AM.png (108.72 KiB) Viewed 601 times
---
whats the website url please?
Who is online
Users browsing this forum: No registered users and 17 guests