---
I'm trying to figure out how to upload information from my personal Old Opencart account onto my new Opencart account. I'm not sure if i can add some form of import/export tool straight into both my Opencart accounts as a way to transfer the data. How do i start doing so?
---
---
you can export the database of your old cart, then import it to the new cart's database. But do ensure they are of the same version
---
---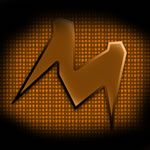 ---
---
Joined
Wed Nov 16, 2011 11:53 am
---
Do you have PHPMYADMIN installed on your server? You could use it to export your entire database to a *.sql file and after that import in the new opencart installation. You should have no problems with this.
---
Faço criação de site e loja virtual
Who is online
Users browsing this forum: No registered users and 23 guests