---
kipsinas wrote:Sveiki. Esu pradedantysis su opencart. Galima sakyt dar zalias.
Tai va noriu paklausti kaip sumazinti sita tarpa kuri matote paveikslelyje
Sveikas,
Čia kartais nesi įsikėlęs kokio modulio? Jei ne atsiųsk konkretų adresą parduotuvės.
---
CART.lt - custom opencart development, import and export systems, migrations to opencart
---
---
---
Labas,

As naudoju default tema ir bandau lokaliai tai neturiu kol kas adreso.
Moduliu jokiu nejungiau .

1- pasalinau sita. isjungiau slideshow moduli.

2- Istryniau gamintoju logotipus is "manufactures" ir gavosi tas tarpas. Ir nezinau kaip pakelti i virsu kad nebutu tos tuscios vietos. nezinau kur tiksliai ir koki faila redaguoti.
Attachments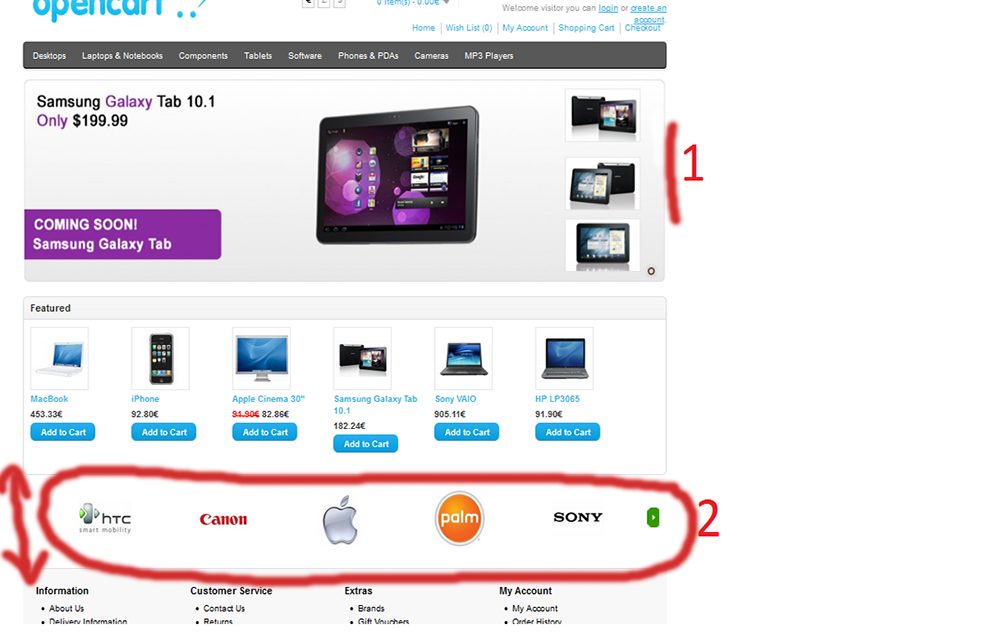 Untitled.png (290.78 KiB) Viewed 2721 times
Who is online
Users browsing this forum: No registered users and 1 guest