Hallo iedereen,
Voor iedereen die een bedrijf heeft binnen de EU of klanten heeft binnen de EU.
'The General Data Protection Regulation (EU)' 2016/679 begint over een week, op 25 mei 2018.
Met boetes tot 4% van je turnover of 20 miljoen euro, is onze GDPR Compliant OpenChart module de gemakkelijkste manier om compliant te blijven met de laatste regulering.
✯ Link ✯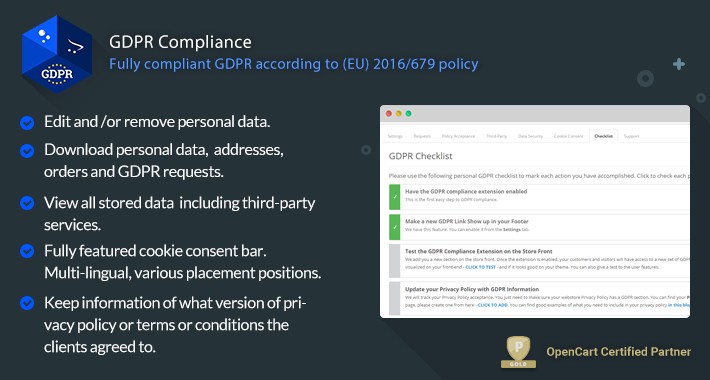 Veel plezier!