---
Hello ,
Greetings!
I checked your post and can help you
Have prior expertise to meet your expectation
We can discuss further on
deepvyas71@gmail.com
Sent you PM
Regards,
Deep
---
Expert Opencart Developer & Designer | S: deepvyas71 | E: deepvyas71@gmail.com
---
Hi @tuben,
Greetings!

PM Sent!
---
Thanks & Regards,
Norman F.
Email: norman.cis10@gmail.com
Skype: live:norman_2445
---
---
---
Joined
Thu Mar 30, 2017 11:38 pm
---
Hi ,
I am a experienced developer and would be able to help you out on this....
You can reach me on
andrewjohnson56782@gmail.com
Best Wishes,
Andrew
---
Hi,

I have sent you a PM. Please check.

Regards,
Manish
---
Opencart Expert | sales[at]ost.agency
Skype - manish.osuniverse | Gtalk - manishmt

Extensions for Opencart @ https://www.ost.agency/product/product- ... extensions
ost.agency - ecommerce website design, development and digital company
---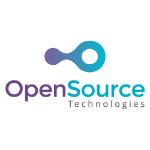 ---
Who is online
Users browsing this forum: No registered users and 5 guests