---
OpenCart n'est pas inclus dans ta formule d'hébergement ?
---
---
Hello,
OpenCart is renowned platform in the ecommerce industry. Developers have done great work to make it a reliable and robust platform for online stores.
You can customise the build store according to yourself or with the help of your developer.
Features of opencart that won't let you go back :
It is a Free (as in beer) and Open Source (as in speech) Application released under GNU GPL License.
Everything is well documented, means you don't need to Google and shout for help.
Free Life time support and updates.
Unlimited number of categories, Products and manufacturer supported.
Everything is Template based.
Multi-Language and Multi-Currency Supported. It ensures your product gets a global reach.
Built-in Product Review and Rating Features.
Downloadable Products (viz., ebook) supported.
Automatic Image Resizing supported.
Features like Multi tax Rates (as in various country), Viewing Related Products, Information Page, Shipping Weight Calculation, Availing Discount Coupons, etc are well implemented by default.
Built-in Backup and Restore tools.
Invoice Printing, Error Log and sales report are supported as well.
Thanks
---
Call us at : (+91) -8765210318 , Skype: live:carlmorgan.cedcommerce , Email: support@cedcommerce.com
CedCommerece : Officail Opencart Partners
CedCommerce Official : www.cedcommerce.com
Opencart Services : www.cedcommerce/opencart-services.com
Sell On various Marketplace Integration : Opencart-Extensions
Magenative Mobile App/IOS Development : magenative.com
Webinar : Holiday Season Webinar
---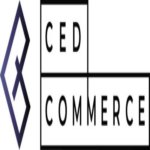 ---
Who is online
Users browsing this forum: No registered users and 4 guests