---
Could somebody point me in the right direction please where do I find the required information.
---
---
---
Joined
Sun Nov 15, 2009 10:50 pm
---
That's something I can maybe help you with.

There are actually two steps if you want to make your site default to Australian Dollars.

The first thing you need to do is create the Australian Dollar :

Under Admin > Configuration > Localisation create the Australian Dollar by using the Insert button at the top of screen.

I use the 1.00000000 as the value

Under Admin > Settings > Local make sure that you have selected Australia as the country (This should then make the Australian Dollar the "default" currency).

Hope this helps.
---
A stupid question is the one you -don't- ask.........(Anon)

)C1.5.0.1 (IN devel)
OC V1.4.9.5
OC V1.4.9.2
OC V1.4.7
OC V1.3.4
---
Thanks for your reply will give it a go.
---
---
---
Joined
Sun Nov 15, 2009 10:50 pm
---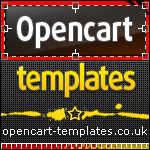 ---
Who is online
Users browsing this forum: No registered users and 7 guests