---
I want to allow customers to view the newsletter wihout having to sign up but keep the sign up system (i.e. view it as a pdf) is there any way/module to do this. if there is, after configuring it, would i have to use the ftp as i wouldn't fancy constantly uploading a newsletter?
---
Site finished: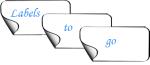 http://www.labelstogo.co.uk
---

---
---
My way of solving this (my own problem) was to upload the newsletter as a pdf file to a file hosting site (free preferably) and link it from somewhere on the site.
---
Site finished: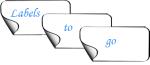 http://www.labelstogo.co.uk
---

---
Who is online
Users browsing this forum: No registered users and 7 guests