---
Hello,
Is there any way to change the general background color of the site?
Thank you in advance!
---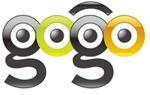 ---
---
Joined
Mon Nov 14, 2011 11:30 pm
---
v1.4.8b
ok i changed the background color in css. but then i needed to add a container so that you wouldent see the color between the boxes. i have tryed to move the container down to be even with the nav bar. I did this with v1.5.x but i just cant seem to get it with v1.4.8b. what line in the css do i need to edit or is there another way to do this i have red so much at w3schools.com and i still cant get it
Thanks i hope i posted this in the right place.
hear is a link and pic.
the pic is different then the link. but i still want a white background behinde the center how can i do this
http://www.derolds.com/ocart4
and here is a link to one i messed up but i think its cool
http://www.derolds.com/acart

i doent no what i did for some resion when i add background: none repeat scroll 0 0 #ffffff; at the bottom of the container it just gives me a background but when i add it to the top this happens. it looks differnt in ie8 on 3 differint computers and firefox
---
If you want something with a demo, that can add additional CSS, there's also my
Dynamic Styling
extension
---
---
that background change already has this funcion you presented.
thank you:
http://www.opencart.com/index.php?route ... on_id=7186
it is a great module that works with css/pick color in it/upload your images and work with those versions:
v1.5.1, v1.5.1.1, v1.5.1.2, v1.5.1.3, v1.5.2, v1.5.2.1, v1.5.3, v1.5.3.1, 1.5.4
Who is online
Users browsing this forum: No registered users and 14 guests