---
You think someone can magically help you with this little information?
---
For quick, professional OpenCart support please email info@antropy.co.uk
---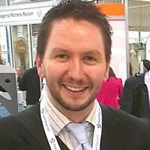 ---
---
Joined
Mon Aug 22, 2011 11:01 pm
---
not sure which table or which field but if you changed the primary key to a unique key, we will be seeing you back soon.
---
Crystal Light Centrum Taiwan
Extensions: MailQueue | SUKHR | VBoces

"Data security is paramount at [...], and we are committed to protecting the privacy of anyone who is associated with our [...]. We've made a lot of improvements and will continue to make them."
When you know your life savings are gone.
Who is online
Users browsing this forum: No registered users and 34 guests