---
Hi there,
That seems like quite a custom extension. You may be better having an OpenCart developer build this for you. There is a commercial support forum where you can find some developers there.
This is also something I could assist with. I'll send you a private message jusy now

---
For OpenCart & PHP/MySQL support feel free to PM me


Click here for my extentions
Did I help you? Donate here to show support
---
ask a friend to pay for you.
---
Crystal Light Centrum Taiwan
Extensions: MailQueue | SUKHR | VBoces

"Data security is paramount at [...], and we are committed to protecting the privacy of anyone who is associated with our [...]. We've made a lot of improvements and will continue to make them."
When you know your life savings are gone.
---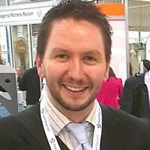 ---
---
Joined
Mon Aug 22, 2011 11:01 pm