---
just change the add function in system/library/cart/cart.php
from
Code: Select all
	public function add($product_id, $quantity = 1, $option = array(), $recurring_id = 0) {
		$query = $this->db->query("SELECT COUNT(*) AS total FROM " . DB_PREFIX . "cart WHERE api_id = '" . (isset($this->session->data['api_id']) ? (int)$this->session->data['api_id'] : 0) . "' AND customer_id = '" . (int)$this->customer->getId() . "' AND session_id = '" . $this->db->escape($this->session->getId()) . "' AND product_id = '" . (int)$product_id . "' AND recurring_id = '" . (int)$recurring_id . "' AND `option` = '" . $this->db->escape(json_encode($option)) . "'");
		if (!$query->row['total']) {
			$this->db->query("INSERT INTO " . DB_PREFIX . "cart SET api_id = '" . (isset($this->session->data['api_id']) ? (int)$this->session->data['api_id'] : 0) . "', customer_id = '" . (int)$this->customer->getId() . "', session_id = '" . $this->db->escape($this->session->getId()) . "', product_id = '" . (int)$product_id . "', recurring_id = '" . (int)$recurring_id . "', `option` = '" . $this->db->escape(json_encode($option)) . "', quantity = '" . (int)$quantity . "', date_added = NOW()");
		} else {
			$this->db->query("UPDATE " . DB_PREFIX . "cart SET quantity = (quantity + " . (int)$quantity . ") WHERE api_id = '" . (isset($this->session->data['api_id']) ? (int)$this->session->data['api_id'] : 0) . "' AND customer_id = '" . (int)$this->customer->getId() . "' AND session_id = '" . $this->db->escape($this->session->getId()) . "' AND product_id = '" . (int)$product_id . "' AND recurring_id = '" . (int)$recurring_id . "' AND `option` = '" . $this->db->escape(json_encode($option)) . "'");
		}
	}
to
Code: Select all
	public function add($product_id, $quantity = 1, $option = array(), $recurring_id = 0) {
		$this->clear();
		$this->db->query("INSERT INTO " . DB_PREFIX . "cart SET api_id = '" . (isset($this->session->data['api_id']) ? (int)$this->session->data['api_id'] : 0) . "', customer_id = '" . (int)$this->customer->getId() . "', session_id = '" . $this->db->escape($this->session->getId()) . "', product_id = '" . (int)$product_id . "', recurring_id = '" . (int)$recurring_id . "', `option` = '" . $this->db->escape(json_encode($option)) . "', quantity = '" . (int)$quantity . "', date_added = NOW()");
	}
---
Crystal Light Centrum Taiwan
Extensions: MailQueue | SUKHR | VBoces

"Data security is paramount at [...], and we are committed to protecting the privacy of anyone who is associated with our [...]. We've made a lot of improvements and will continue to make them."
When you know your life savings are gone.
---
Before making the changes above, ensure not to use any extensions affecting that area. Otherwise, it may create additional problems with your installed extensions.
---
The most generated errors being found on Opencart forum originates from contributed programming. The increased post counters are caused by redundancies of the same solutions that were already provided prior.


Regards,
Straightlight
Programmer / Opencart Tester
---
---
---
Joined
Mon Nov 14, 2011 11:38 pm
Location - Canada, ON
---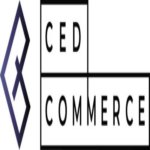 ---
---
letxobnav

wrote:

↑

Fri Feb 14, 2020 9:42 am

just change the add function in system/library/cart/cart.php

from

Code: Select all

	public function add($product_id, $quantity = 1, $option = array(), $recurring_id = 0) {
		$query = $this->db->query("SELECT COUNT(*) AS total FROM " . DB_PREFIX . "cart WHERE api_id = '" . (isset($this->session->data['api_id']) ? (int)$this->session->data['api_id'] : 0) . "' AND customer_id = '" . (int)$this->customer->getId() . "' AND session_id = '" . $this->db->escape($this->session->getId()) . "' AND product_id = '" . (int)$product_id . "' AND recurring_id = '" . (int)$recurring_id . "' AND `option` = '" . $this->db->escape(json_encode($option)) . "'");
		if (!$query->row['total']) {
			$this->db->query("INSERT INTO " . DB_PREFIX . "cart SET api_id = '" . (isset($this->session->data['api_id']) ? (int)$this->session->data['api_id'] : 0) . "', customer_id = '" . (int)$this->customer->getId() . "', session_id = '" . $this->db->escape($this->session->getId()) . "', product_id = '" . (int)$product_id . "', recurring_id = '" . (int)$recurring_id . "', `option` = '" . $this->db->escape(json_encode($option)) . "', quantity = '" . (int)$quantity . "', date_added = NOW()");
		} else {
			$this->db->query("UPDATE " . DB_PREFIX . "cart SET quantity = (quantity + " . (int)$quantity . ") WHERE api_id = '" . (isset($this->session->data['api_id']) ? (int)$this->session->data['api_id'] : 0) . "' AND customer_id = '" . (int)$this->customer->getId() . "' AND session_id = '" . $this->db->escape($this->session->getId()) . "' AND product_id = '" . (int)$product_id . "' AND recurring_id = '" . (int)$recurring_id . "' AND `option` = '" . $this->db->escape(json_encode($option)) . "'");
		}
	}

to

Code: Select all

	public function add($product_id, $quantity = 1, $option = array(), $recurring_id = 0) {
		$this->clear();
		$this->db->query("INSERT INTO " . DB_PREFIX . "cart SET api_id = '" . (isset($this->session->data['api_id']) ? (int)$this->session->data['api_id'] : 0) . "', customer_id = '" . (int)$this->customer->getId() . "', session_id = '" . $this->db->escape($this->session->getId()) . "', product_id = '" . (int)$product_id . "', recurring_id = '" . (int)$recurring_id . "', `option` = '" . $this->db->escape(json_encode($option)) . "', quantity = '" . (int)$quantity . "', date_added = NOW()");
	}
The method is successful Thank you my friend
Who is online
Users browsing this forum: No registered users and 29 guests