---
I was uploading product images and when a pop up telling me the file had been deleted, the pop up had a check box to prevent a pop up from ever being created again. I figured this would just streamline things but what I found out was that with out a popup message I could not confirm that I wanted to delete. Now I cannot delete anything. What can I do to get the popups back? Thanks. I am using the latest version of OpenCart v3
---
Why not share how you solved it to help others who find this thread?
---
For quick, professional OpenCart support please email info@antropy.co.uk
---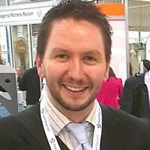 ---
---
Joined
Mon Aug 22, 2011 11:01 pm
---
Well I solved it by starting over. It was a new install and I was just learning how to do everything so it didn't matter. I had my photos saved anyway so it was quick to reinstall. I deleted the store and the databases. I figured it was quicker than looking for the cure. I had started going through the database line by line looking for a clue but after a few minutes I thought it would be easier to just re-install. So I did and the problem was solved. I know better than clicking on that little checkbox again.