Hi,
A customer recently messaged me about being unable to register an account using IE at
http://www.crazygolucky.com
which is running an installation of Opencart 1.5.3.1. So I checked it out and noticed that upon visiting any page with an address form to fill out I get the following pop up message: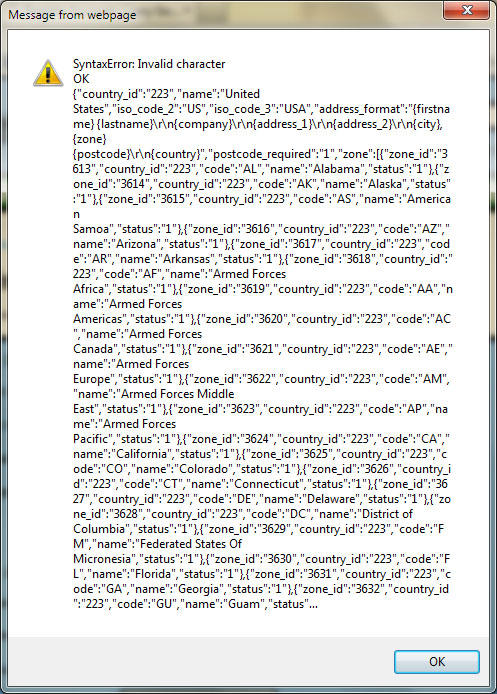 If you close that out the page displays fine, but the region/state drop down is blank and due to it being blank no forms with this drop down can be completed. Oddly in Firefox and Chrome, this problem does not appear to exist and accounts and checkout can be completed normally. I've searched the forums and have tried figuring this out on my own, but I'm drawing a complete blank on this one and would appreciate it if anyone here can help me out on how to resolve this issue. Thanks!