---
Can someone please tell me where I can edit the wording in the Gift Voucher page (OC v5). I'd like to add copy and an image. Many thanks!
---
This one's in a bit of a strange location, but here you go:

catalog/language/english/checkout/voucher.php
---
For Friendly Professional Support - Click Here
---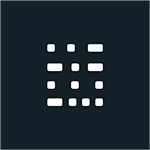 ---
---
Joined
Thu Jun 09, 2011 11:37 pm
---
Thanks so much. Yes... and I thought I'd looked everywhere. Works a treat. Thanks again!!
Who is online
Users browsing this forum: Google [Bot] and 48 guests