---
The easiest way would be to go in PHPMyAdmin / into the database and change it (generally a feature of your web hosting control panel).
---
Increase Page Speed (#1 rated commercial extension on OpenCart Marketplace)
15in1 Essential Extensions Value Pack Premium Customer Testimonials Reward Points Extended Admin Security Lockdown Suite




irc.freenode.net #opencart
---
I am so sorry - I'm not sure what you mean by the "PHPMyAdmin" .... Where is this? How do I access it?
My website host is 1and1 - but I access all my site info through Filezilla or just through the OpenCart admin page.
Am I missing something else?
Thanks.
---
Login to your 1and1 control panel

You will find PHPMyAdmn in there
---
For Friendly Professional Support - Click Here
---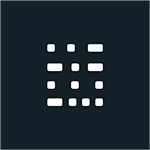 ---
---
Joined
Thu Jun 09, 2011 11:37 pm
Who is online
Users browsing this forum: No registered users and 58 guests