---
if you're asking this at opencart, we will tell you opencart is better. But if you ask it at oscommerce, the people there will tell you it's better...
---
---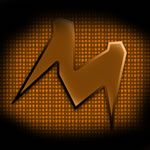 ---
---
Joined
Wed Nov 16, 2011 11:53 am
---
From my experiences with both OScommerce and Opencart, I found that OScommerce was to....... ermm... rubbish basically. It's not user friendly, horrible to modify and just not a nice tool to use.
The thing I like about Opencart is its easy to modify, user friendly and just a nice shopping cart to work with.
---
Having used both Oscommerce and Opencart, we would recommend opencart anytime, we found that Oscommerce was way to easy for someone to hack (we were hacked 5 times in less than 12 months), changed to opencart and so far we have had 1 hack attempt in 2 years
---
Running OC 1.5.5.1 with vqmods.
http://www.aislings.co.uk
http://www.lovers-paradise-toys.co.uk
Who is online
Users browsing this forum: Google [Bot] and 44 guests