---
This is happening time to time. Does anyone have an idea how to fix this? I have coding knowledge, if anyone has a clue why is this happening I can go and fix it. Opencart Ver. 2.3.0.2 Thank you.
---
Do you have any extensions installed?
---
For quick, professional OpenCart support please email info@antropy.co.uk
---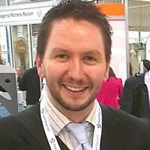 ---
---
Joined
Mon Aug 22, 2011 11:01 pm
---
I didn't install any extension since the beginning. This isn't happening for every order. All I need is to know which folder or which file might be causing this error, and I can change that file with the fresh one. Thank you in advance.
---
I think I did a fresh start if I remember correctly

Who is online
Users browsing this forum: No registered users and 31 guests