---
O/C 2.3.0 for some reason when selecting items to auto-insert in the 'featured' module I am only presented with about five items to select from in the 'products' text box? (i.e.) Have a dozen 'women's items but when I type in 'women's' I see about five items only? Previous versions would list ALL 'women's' items to choose from? Is there some way to allow the full list of similar named products to choose from?
---
---
For Friendly Professional Support - Click Here
---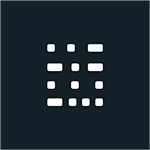 ---
---
Joined
Thu Jun 09, 2011 11:37 pm
---
Thanks uksitebuilder, will give it a whirl!

Cheers!
Who is online
Users browsing this forum: No registered users and 40 guests